Nominating Meetings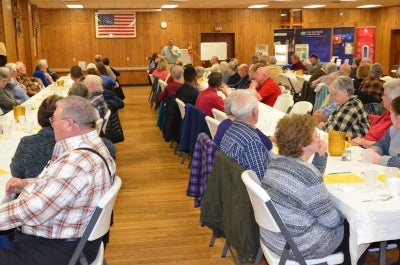 Valley REC's service area is divided into nine districts. One member from each district is elected by the members to serve on the cooperative's board of directors for a three-year term.
Any Valley member who is a full-time resident and resides in a dwelling in a given district and who agrees to attend required meetings may serve on the board as a director from that given district. Directors must not have a conflict of interest.
The nominating meeting for a given district is held within that district, usually at a public location, during early February. A full-course dinner is served, followed by the official business of the meeting.
Annual Meeting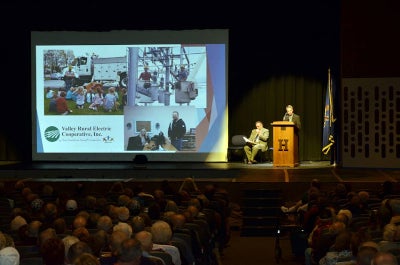 Valley Rural Electric Cooperative operates according to democratic principles. Unlike private power companies, cooperatives are owned by their consumers, who choose representatives to run their business.
Every year in April, Valley REC members have the opportunity to use their voices to vote when Valley Rural Electric holds its annual meeting. The meeting is usually scheduled to begin at 7 p.m. at a public location. Doors often open at 5:30 p.m., with a presentation of scenic slides beginning at 6:30 p.m. Attendees hear progress reports from the chairman of the board and the president & CEO, and members elect three directors to serve on the board. Members choose these directors from a slate of candidates nominated during the district nominating meetings. Entertainment is provided for the children of members who attend.